"We cannot direct the wind but we can adjust the sails."
— Bertha Calloway
About Me
"Be silly. Be honest. Be kind."
— Ralph Waldo Emerson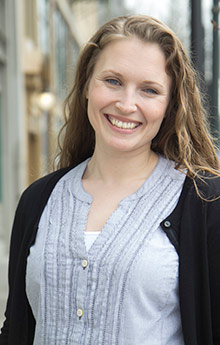 I am a Portland native and love this wonderful city! Things that bring me joy: a cup of tea, hot or cold; hiking, being outside and connecting with nature; music, playing, singing or enjoying; reading, by myself or with children; gathering with family & loved ones; board and card games; copious amounts of laughter.
I earned my Bachelor Degree in Psychology from Oregon State University. After graduation I spent many years working as a nanny, for an incredible little girl, before returning to school to pursue my Master's degree in Couples and Family Counseling at Portland State University. Since graduate school I have continued additional training in Emotionally Focused Couples Therapy with Dr. Sue Johnson and Grief and Grieving with David Kessler.
I hold great admiration for my clients and their courage to face their challenges and pursue their personal journey toward health, healing and growth. I feel honored, daily, to be invited as a witness and supportive guide on these journeys.